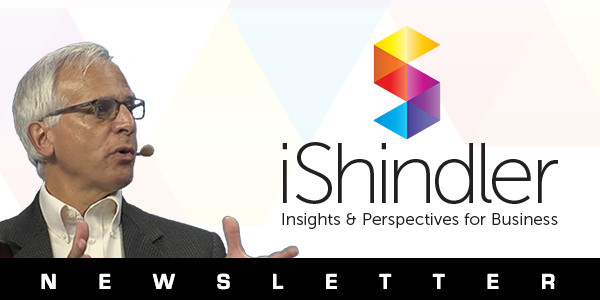 Disruption in Hollywood – Again
Disruption in Hollywood – Again
Disruption in any business can cause anxiety and other stress related ailments, real or perceived, if you are in a business or market segment affected by disruption.
Of course, the exact opposite is true if you are involved in the business that is creating the disruption, feeling the highs of the success curve. In some cases, especially in Hollywood, some companies/businesses are on both ends of the cycle, in effect, caught in the middle.
It is not always possible to know when and where and under what circumstances the disruption will occur until the technology or other service offering begins to take hold in the marketplace. Often that recognition is past the tipping point and the disruption is well underway with no turning back.
Such is the case now in the traction that over the top content distribution has gained. The tipping point was actually a couple of years ago.
In Hollywood, for example, many content producers for feature films and TV have benefitted greatly from the vast sums that NetFlix and other streaming services have spent on acquiring content. In time, they began creating their own original content, as there is a voracious appetite for a steady supply of new productions.
The increase in the amount of content available on such services has helped to push people away from the networks and cable channels that comprise the linear TV universe, with on demand programming and time shifting through DVR usage a significant and growing factor.
Revenue for various subscription VOD services increased by 25% in the first half of this year according to a recent study.
Cord cutting and cord shaving are having an impact on the way companies all along the value chain have responded as has been seen with the plethora of offerings available from a wide range of distributors.
Hollywood has dealt with the disruption from TV several times in the past. It is not new to them.
For example, in the late 40s/early 50s as the early days of TV were taking hold, albeit with just a few channels, movie attendance dropped precipitously from its post war high of 1946. TV came to the forefront concurrent with the greatest generation, the returning veterans marrying and starting families which often precluded them from going to the cinema.
The studios responded in due time with creating content made for TV, starting with broadcasting radio and Broadway shows over the air before learning to develop original shows from comedies and dramas to what was the near ubiquitous made for TV movie, AKA, the movie of the week.
Audiences responded and TV grew significantly, spawning the innovative community antennas also known as cable TV, with newly created channels offering recycled Hollywood content before getting involved in creating original content, repeating the cycle.
Movies have also been disrupted by the changes in technology and in the way that competitive and innovative companies have approached cinema technology, all with the goal of bringing the consumer back into the cinema and away from their large screen home theater systems.
3D attempted to be one of the disruptors and succeeded for a time from a theatrical point of view while 3D TV was a bust.
While still a factor, the percentage of box office in North America from 3D has leveled off. 3D is still a factor with many new releases, but the focus appears to be on gaining market share in developing countries with an emphasis on China, now the #2 market in the world.
IMAX and other premium large format venues are gaining market share release after new release as a driver of attracting people back to the theater on a global basis. For tentpole releases in particular, consideration of a large format release is imperative and becoming increasingly so.
The advent of virtual reality and the potential to watch content, movies or episodic/TV/specialty content on a headset, may have an impact and it may be partially disruptive as well. Until such time that the various headset manufacturers, led by Oculus/Facebook, Samsung, Sony, Microsoft, HTC Vive and others that are in the wings actually bring their products to market, presumably in early 2016, we will not know what the consumer adoption rate will be and in turn its disruptive impact, if any.
Looking ahead, the innovation and disruption will continue as release windows continue to shrink for feature films and TV content producers and distributors all chasing the new normal in what may be a futile effort as there may not ever be a new normal.
The great democratization of the tools to create and distribute, and, in turn, to consume content is just at the very early stage of what will most likely be an extended cycle of change and disruption in Hollywood, with the impact being felt on a global level, more so now than ever before.
In fact the level of change is going to be more dramatic as the universe is significantly larger and more sophisticated than it was during prior disruption cycles. And as occurred in the past, the technology infrastructure is growing to accommodate the need to deliver to our devices anywhere, anytime.
Of course, this is going to repeat itself time and again as new and innovative ideas for content evolve and come to market and the disruption of Hollywood occurs yet again. You may not know it till it is in the rear view mirror, but it will be there. You can count on it.
As for The Shindler Perspective
While we do not identify clients by name, one recent noteworthy project involved a two day retreat with senior management at which we facilitated discussions on numerous strategic planning and forward thinking topics as the client was looking to the future to determine its best course of action for the next 3 – 5+ years.
This type of project enables us to provide independent and knowledgeable insight as we discuss, dissect, challenge and ultimately assist in determining the strategic direction client companies will take and the ways in which they will achieve their goals.
Another recent project involved a cable and online channel of specialty content where we were involved in assessing and identifying strategic opportunities for the company.
Siggraph 2015 – This exciting conference starts next week. We'll be there for several days attending some of the presentations, seeing the new products and services that are a part of the exhibition hall and visiting with old friends and making new acquaintances. If you plan to be there and want to meet, please let me know.
Speaking engagements – Two forthcoming speaking engagements reflect the future thinking nature of our work.
At the fall Digital Hollywood Conference, I will be moderating panel discussions on the following two comprehensive topics:
Future of TV – Wall St. Analysts Meet Industry Executives – It's All About innovation and Disruption – Chasing the New Normal in the Entertainment & Technology Industries. Panelists currently confirmed include:
Darren Cross, Vice President, Business and Corporate Development, Maker Studios
Larry Namer, President/CEO, Metan Development Group, Founder E! Entertainment
Michael Pachter, Managing Director, Equity Research Wedbush Securities
Dounia Turrill, Senior Vice President, Client Insights, The Nielsen Company
Future of Film – Studio & Indie, Global Content Business, The Changing face of the Film Industry from Imax and Alternative Content to VR and other Immersive Experiences. Panelists currently confirmed include:
Chris Edwards, CEO, The Third Floor and Founder, The Virtual Reality Company
Phil Groves, Senior Vice President, IMAX Corp & Executive Vice President, Global Distribution, IMAX Entertainment
Bob Lenihan, President Programming, AMC Theatres
Michael Pachter, Managing Director, Equity Research Wedbush Securities
Ted Schilowitz, Futurist and VR explorer, 20th Century FOX
Stay tuned to our Facebook, Twitter, LinkedIN and Google + posts for news of forthcoming speaking engagements and our take on various news items.
Trends in the Marketplace and Other
Disney reported their quarterly earnings on August 4, 2015 and indicated that there has been a subscriber loss at the venerable ESPN. Other publicly traded companies, other than cable companies and telcos, have not commented as specifically about these kinds of losses. This is significant as it may be indicative of a trend as the whole TV marketplace shifts as companies continue to chase the new normal amidst the disruption taking place.
Comics reflect reality – This Ballard Street comic is but one more indication of the ubiquity of cameras today, especially small ones. The question is, though, will we begin to see 360 degree cameras when the user is creating content for VR headsets?
And this Argyle Sweater comic is indicative of the many, many ways in which the forthcoming release of Star Wars: Episode 7 The Force Awakens is going to pervade all manner of media, comics and communications between now and December 18 and beyond.
Before you know it, Awards season will be upon us as reflected in this Bliss comic. Need I say more?
As always, we welcome your feedback on our newsletters and posts on social sites on topics of relevance to our clients, past clients and prospective clients.
For The Shindler Perspective, Inc.
Sincerely,
Marty Shindler
Chief Executive Officer