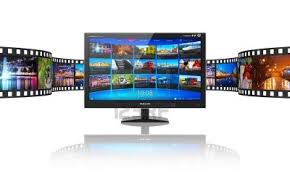 Marching Toward Tipping Point
Hardly a week goes by without an announcement of a new media streaming service, from a new company, or from an existing company extending its brand.
Over the top, another term for streaming, is not new. It has been a viable technology for many years, thrust into the public spotlight and vernacular many years ago when Google purchased YouTube, a service that allowed users to create content with a camera, separate or built into a smartphone, and upload it for the world to see. And it was free for all.
YouTube was nothing short of a phenomenon. The stats about the number of hours of content uploaded per minute never failed to raise eyebrows. They still do.
NetFlix proceeded to disrupt the home entertainment industry. First came its smart roll out of DVDs by mail. While certainly not real-time, the customer was generally pretty happy about the turnaround time from request to receipt via snail mail.
Then NetFlix began its streaming service and the modern age of streaming was born. Before that time, the average customer was only superficially knowledgeable about the concept, especially as it related to long form content, but word of mouth changed that quickly.
In time, other similar services were created, and along the way, many of us knew it was just a matter of time before "all" content was delivered via internet protocol or IP. Some thought it would be on the near horizon, but that was not to be, there were too many hurdles to get over.
A key recent data point for the change is the sharply lower (7%) TV ratings for the 18 – 34 demographic in the opening week of the "traditional" TV season.
As a result, the seeds have been planted for a broader roll out of streaming media of all kinds, from traditional network and cable channel broadcasts to the vast array of content that NetFlix and the multitude of similar services offer.
Some of the hurdles that needed to be crossed were technological, molded by behavioral changes that technology enabled. We are still not at what many of us would refer to as the tipping point, where both factors enable an accelerated adoption, but we are certainly heading in that direction, and more significant adoption should be reached in the next 5 – 8 years.
Some of the factors that I look at in making this assessment include:
Post baby boomers – Millenials and Generation Zers have become a larger part of the total population. Their influence on the economy through their purchasing decisions is, and will continue to be, as profound as what we baby boomers did to our parents' generation. These two demographics do not follow traditional TV. They receive their entertainment and news online through a number of different business models, from subscription to ad supported to free.
Smartphone penetration – According to comScore in February 2016, US smartphone penetration was about 80%. It may have inched up a little, but will probably plateau in the mid 80s. Driving the behavior changes are millennials, 97% of whom own a smartphone. Smartphone apps have driven the overwhelming majority of growth in digital media in the past 3 years, according to a recent comScore analysis.
Broadband penetration – The percent of US households with broadband reached a peak in 2014 at approximately 70%, according to Pew Research. Pew reported that the penetration was at 67% in mid-2015, and is likely a few percentage points lower today.
Mobile only – Pew reported that at the end of 2015, 13% of US adults were smartphone only, a statistic that I strongly suspect has increased by several points. It is here that the significant shift will occur in the next several years. When Facebook (the most used app in the universe) and Google continue to point to the percent of use/searches conducted from mobile devices, there can be no doubt.
Contributing to the shift is the competitive nature of the mobile industry, with the leading providers continuously offering new and better deals for the amount of data allowed per month, faster speeds, and concurrently better pricing. With the recent spectrum auction completed, but not implemented, and next generation technologies such as 5G (and in due time 6G et al) in development, the ability to do more from mobile technology, including casting to TVs as display devices, will prompt users to cut the broadband cord.
Video supplied by the telcos, cable carriers and satellite providers has been in decline over the past several years. Pew found in mid-2015 that 24% of US adults do not have cable or satellite TV.
As for capacity, it is a far simpler, and less costly, endeavor to put up new poles for mobile and associated Wifi, or even to add new transmitters to existing poles, than to dig up streets for cable. Not long ago, Google's installation of fiber in select communities prompted local cable companies and/or telcos to step up their game and to provide better speed. Google seems to have stepped back from their aggressive fiber rollout in the past year or so, suggesting further that mobile will supersede wired services.
Availability of content – Announcements of shows that are available for streaming have been steadily increasing. Content related to nearly every day part can now be found online and at various business models.
The rise of the "next new" networks of YouTube, NetFlix, Hulu and Amazon and the amounts they are spending on original content support the premise. Windows, although important from a theatrical point of view, are of little concern to the target audiences of these networks.
The impact can be found in the recent Olympics in Rio where live stream minutes were 2.7 billion according to The Hollywood Reporter, as compared to 818 Million 4 years earlier in London.
The winter Olympics in Korea in 2 years and the next summer Olympics in Japan will represent another tipping point, especially as these are two of the most technologically sophisticated countries on the planet.
Tie that together with the anticipated growth in broadband and mobile and the availability now of live events from the recent Presidential debates to sporting events such as Thursday night NFL games on Twitter for free, and it is easy to see that OTT is marching toward tipping point.
As for The Shindler Perspective
SMPTE – Looking to the future – On September 22, 2016 we were pleased to present an executive briefing webinar for the Society of Motion Picture and Television Engineers entitled Looking to the Future – Building on the Past: Business Models Changing as Entertainment Technology Evolves. If you are an executive member, you may access the archived version of the webinar.
Digital Hollywood – If it is October, it is time for Digital Hollywood Fall. On October 19, 2016, at The Skirball Center, I will be moderating two forward thinking panels with an outstanding roster of industry executives participating.
– Wall St. Analysts Meet Industry Executives – It's All About innovation and Disruption – Moving into the Next Wave will be held at 7:45 AM as a breakfast panel.
Confirmed panelists include:
John Corser, VP Production, NBCUniversal Cable Productions
Darren Cross, Former Vice President, Business and Corporate Development, Maker Studios
Ted Malone, VP of Products – Planning and Strategy for the Media Group, Ericsson
Gene Munster, Managing Director and Senior Research analyst, Piper Jaffray
Larry Namer, President/CEO, Metan Global Entertainment Group, Founder E! Entertainment
Michael Pachter, Managing Director, Equity Research WEDBUSH SECURITIES
Marty Shindler, CEO, The Shindler Perspective, Inc., Moderator
– From Cinema and Immersive Entertainment to VR/AR and Theme Parks – The Franchise Expands! will be at 1 PM.
Confirmed panelists include:
Michael Jenson, Strategy and Operations Consulting, Deloitte, Adjunct Professor USC Cinema
Gene Munster, Managing Director and Senior Research analyst, Piper Jaffray
Guy Primus, Founder and Chief Executive Officer, The Virtual Reality Company (VRC)
Ted Schilowitz, Futurist, 20th Century Fox and Chief Creative Officer Barco Escape
Chris White, Director of Special Projects, Osterhout Design Group
Marty Shindler, CEO, The Shindler Perspective, Inc., Moderator
If you plan to be at Digital Hollywood, please let me know.
CES – It is only 3 months until CES. We'll be there, scouting new technologies from startups and early stage companies and looking at what is new at many of the large TV manufacturers and other technology providers.
Trends in the Marketplace and Other
Smartphone usage – Smartphones generally and the iPhone specifically are tipping point products, products that changed the paradigm in many ways. Penetration rates have nearly peaked while their usage has increased. comScore reports that half of smartphone users do not download any apps in a month and the average user downloads two. How many do you download monthly? Do you uninstall apps that no longer meet your needs?
Election ad spending –The impact of social media in terms of reaching voters was nascent in 2008, and was used in 2012, but not to the extent that all candidates use it today. I suspect considerable analysis as to the amount of and impact of social media ad spending, comparisons to traditional media, and a plethora of other metrics will be part of the post-election discussion.
Comics reflect reality – Central to the theme of this newsletter, and each provide a point of view that we can all relate to.
In this comic, takes a look at the VR craze now going on and projects its impact on life cycle events.
Keep in mind that in between our periodic consulting newsletters, we post and comment on various industry trends in the marketplace, important events, and comics that reflect the reality of our times on Facebook Twitter and other social sites.
Roberta and I look forward to seeing you at Digital Hollywood and at other important industry events in the coming months.
For The Shindler Perspective, Inc.
Sincerely,

Marty Shindler
Chief Executive Officer