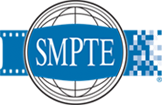 Looking to the Future – Building on the Past SMPTE Executive Strategy Briefing
Looking to the Future – Building on the Past:
Business Models Changing as Entertainment Technology Evolves
Marty Shindler will be leading a SMPTE Executive Strategy Briefing September 22, 2016 at 10 AM Pacific.
Innovations in technology have changed the way content, from movies and TV to commercials and games, are produced and distributed, from the earliest days of cinema to the dawn of TV and on to the now ubiquitous streaming companies.
Technology changes have democratized the industry at all points on the value chain and have given rise to a growing number of companies in all market segments, including those where entertainment was not the basis for the company's' origins.
Trends inherent in the marketplace foretell many possibilities for the future.  New markets, services and products offer the potential for new revenue streams with the product life cycle getting longer.
We'll discuss how technology has been both a blessing and a curse in the modern era of digital technology, with a sharp eye on the technologies on the horizon for the future, with a watchful eye on the past.
I hope you will be able to listen in.