Leading Edge Technology
In the next Leading Edge Technology Series event on May 1, 2013:
Amplify Roundtables presents:
HOW TO MONETIZE WEB CONTENT in 2013
Making MONEY on the Web Today!
Panelists include:
Amos Pizzey, Founder, Talenthouse
Jeff Tinsley, CEO, MyLife.com
David Subar, Chief Technology Officer, Break Media
Brock Pierce, Co-Founder & Executive Chairman, Playsino
Moderator: Marty Shindler, CEO at The Shindler Perspective, Inc.
Photos courtesy of Steve Greenberg.
Panel. Brock Pierce and Marty Shindler. Marty Shindler making a point to the panel.
Event is held at and hosted by United Talent Agency
Event sponsored by: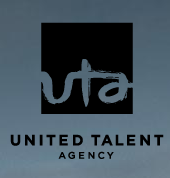 Event is 6 – 9 PM.  Click here to register.