In the Press Archives – 1982 – 2009
Archives
Avatar is one of the most anticipated movies of 2009. Marty Shindler is interviewed by the Associated Press in this article related to Avatar and 3D. PDF format.
In a random photo taken at NAB by Broadcast Engineering for the June 2009 cover, Marty and Roberta Shindler are pictured.
The March 17, 2009 edition of the Studio Daily Newsletter included the following:
Consultant Marty Shindler read this article on the strategies companies are taking to deal with a down economy and has a few words of caution and advice about what makes good companies go under: "We have seen a significant number of facilities in production, post, visual effects and the related areas close over the years, even in good times. The overarching reason for this — in our opinion — is that these companies fail to support their creative and technology teams with a strong business team." Read more from Shindler on the telltale signs that a company may be in trouble and how to fix the inherent problems in Passing the Stress Test.
The San Fernando Valley Business Journal quotes Marty Shindler in a story about the Visual Effects Society and its Awards on February 2, 2009.
Daily Variety maintains a number of blogs on entertainment related topics. This blog from noted technology journalists Ben Fritz and Scott Kirsner is related to 3-D Looks for a Route to the Living Room.
The DCIP – Digital Cinema Implementation Partners announcement about their studio agreement for digital cinema was a major announcement. Marty Shindler was quoted in this article entitled Bringing the Digital Age to Theaters as it appeared on NorthJersey.com.
Responding to a question about the many companies involved in visual effects in California and elsewhere, Marty Shindler is quoted in the Santa Rosa Press Democrat.
Thomson/Technicolor published a press release regarding their involvement in the VES Awards with a quote from Marty Shindler.
Movie Maker Magazine published Being Prepared in its special edition in July 2007 Guide to Marking Movies
Marty Shindler is quoted by the San Fernando Valley Business Journal regarding the Visual Effects Society's Annual View and Vote for its Awards Program. Marty is a member of the Awards Committee and produces the VES Online View and Vote.
The Hollywood Reporter quotes Marty Shindler in a prelude to the release of Beowulf in 3D.
The San Fernando Valley Business Journal covers the Visual Effects Society's 2007 Show and Tell event and the 2007 Consumer Electronics Show (CES). Marty Shindler provides commentary on his CES observations.
CMP Media, publisher of Tech Web, The Business Technology Network spoke with Marty Shindler about Digital Asset Management in an article published August 7, 2006.
In today's world of digital technologies, press items formerly on paper only can now be digitized and included on the web site.
As the cover story of the May 1994 issue Location Update, now known as P3 Production Update, Marty Shindler and Ed Jones of Cinesite were interviewed on Partners in Production: The future look of film. Read the article from a perspective of digital film technologies today and read it from the May 1994 point of view. In PDF form.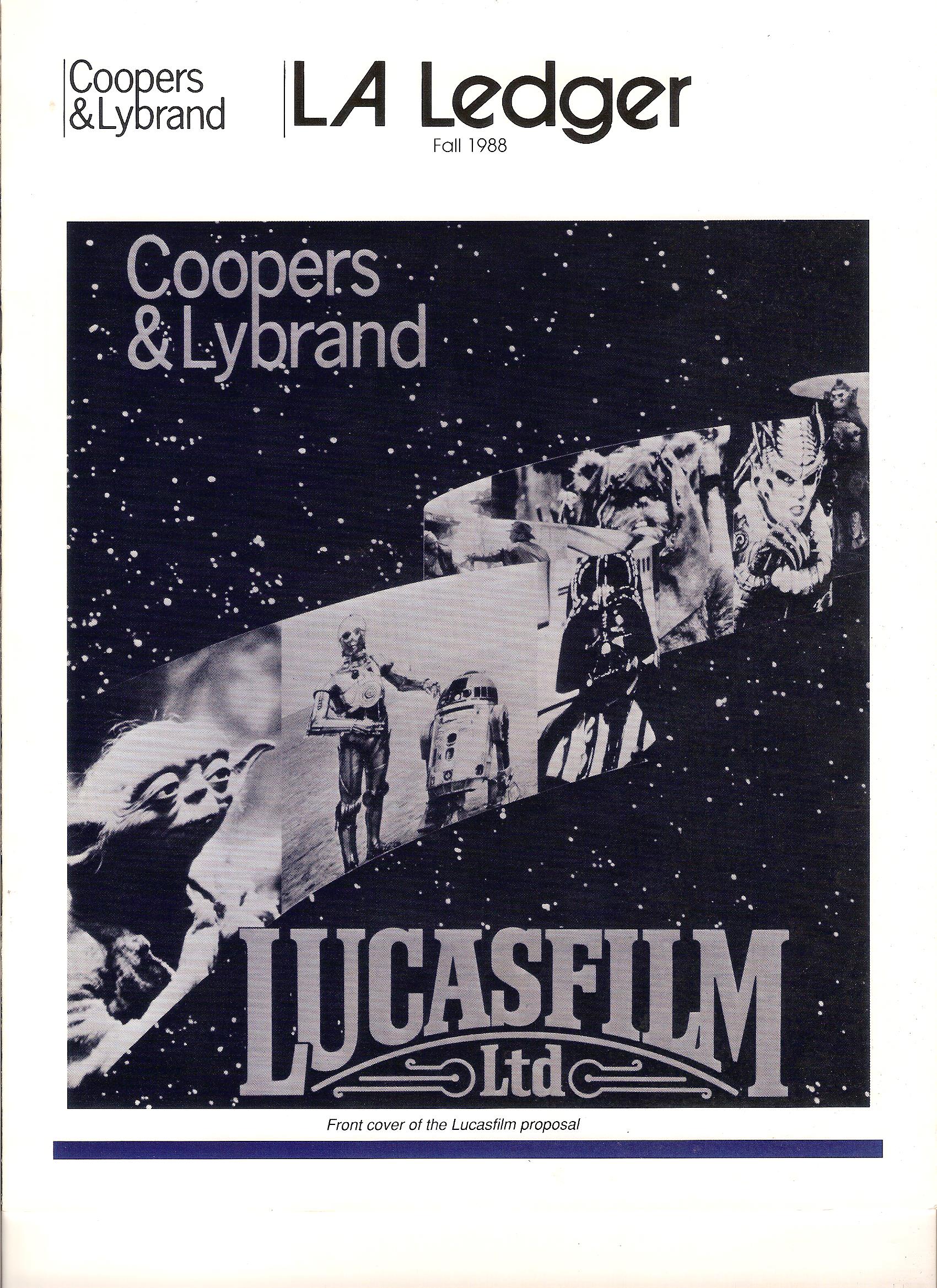 Coopers & Lybrand featured the story of how we competed for and won the Lucasfilm account in this Fall 1988 issue of their newsletter. This was based on a Lucasfilm request of Marty Shindler.
It may not be recent, but this story in Computer World in 1982 provides insight into how far the world of computing has come.