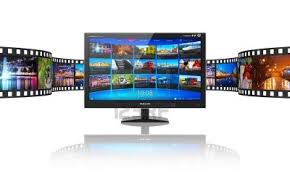 Accelerating the Tipping Point
Streaming services along with various direct to consumer business models have irrevocably changed the viewing habits and the behavior patterns of many, especially younger viewers, for both traditional and the short form content that has become prevalent through many outlets.
Indeed, we have been marching toward the tipping point for some time and reached that point several years ago, although it was not fully recognized until after the fact.  Hardly a day goes by that there is not an announcement of a new service from either one of the long time "traditional" TV/cable networks or a start up that sets its target on the eyeballs of the growing universe of potential customers, many of whom  are cord cutters/shavers/nevers, willing to shell out a monthly fee or willing to watch ads.
Content creation and distribution can be expensive, so even the "traditional" services have been offering their content over the top in order to be in the game.
The revenue earning/profit equation, creates a competitive environment.  Even well financed organizations have taken a step back at times to rethink their offerings or to exit a streaming business.
But that has not stopped the flow, and the pace of the march is accelerating.  Direct to consumer has become a major priority for content producers who, seeing the writing on the wall, want to reach their customers in any way possible.
eMarketer predicts that by 2021 30% of US adults will not have traditional pay TV as cord cutters join the cord nevers, representing a total of 81 million.
The entire infrastructure is now in place for the march to continue unabated.  With a range of new tech on the horizon, it will accelerate further, including better, more robust broadband, increased penetration of cell sites and the next generation of 5G wireless just a few years away, with new devices tentatively set for 2019.  A la carte purchases will be the new norm in due time.
All this since the introduction of the smartphone 10 years ago.
Users are now geared up, literally and figuratively, to use their devices for most daily tasks, and companies that are part of the Steve Case Third Wave are extending their reach to the rest of the rest.
Driving usage – The key driver has been the smartphone and the use of apps.
In the early days of digital content, companies across the spectrum operated on a mobile first philosophy.  That paid off.
The next wave of apps is driving the next wave of content and distribution, with a primary target of the millennial generation and those digital natives, the Gen Xers, that are younger still, who are totally tuned into what their devices are capable of as a primary lifeline.  Online content enables distributors to know their customer base and usage statistics far better than traditional TV ratings allow as data mining has become vital function to their success.
comScore's recent 2017 US Mobile App Report indicates that 57 percent of consumers' time spent using digital media is now taking place in mobile apps.  50 percent of that is occurring in smartphone apps versus only 7 percent for apps on tablets.
AI first – Now the driving philosophy is, or should be, AI first.  Artificial Intelligence will drive all manner of products and services in the not too distant future, at a pace probably quicker than most think possible.  It is a significant and integral part of the strategy for leading tech companies that, among many things, are in the process of producing and distributing the next generation of content.
Disruption and increased competition is in the air, no pun intended.
As a part of the app environment, Facebook and Snapchat, among others, are investing in original content, alone and with partners.  Snapchat, according to the comScore Cross Platform Report for 2017, "now attracts most 18-24 year-olds and almost half of 25-34 year-olds."  Their partnership with NBC for a twice daily news show has captured a lot of eyeballs and has prompted CNN to also introduce a Snapchat offering.
Very recently, Apple entered the field of original content, competing with the likes of NetFlix and the mainstream organizations, and, of course, planning on spending heavily, initially $1 Billion, a fraction of NetFlix $6 billion, but a hefty sum at the outset.  Subsequent years will likely see that increase substantially.
YouTube is still a significant player, but it has more competition today than ever.  Not all companies that create an industry maintain their leadership position, but few would be willing to bet against the Google owned company.
The good news is that all have access to the necessary customer base, with more than a billion daily users on Facebook, for example, and the companies all have the cash to produce content, often competing with the established players for resources, driving up costs across the board.  It also enables a more accelerated content development program that in turn accelerates the march.
And AI is a part of their strategies across the entire organization enabling targeted ads with dynamic ad insertion and voice controlled apps, and of course in selling product and services.  Who doesn't want to say, "Hey Google (or Alexa), what's on tonight that will take my mind off a busy day?"  And that spurs content suggestions.  AI has the ability to take recommendation engines up a few notches.
Next gen devices – The next generation of smartphones will have better and more robust chips with the ability to play 4K/UHD content and process VR more quickly, much of which in the future will depend on next gen broadband.  Even as mobile has matured and reached a saturation point, continued developments will prompt purchases of new devices, Apple being a case in point, even with their pricey new models introduced in September 2017.
The existing Facebook, YouTube, Snapchat et al platforms make the transition to longer form content distribution relatively easy.  YouTube has been doing it for years and Facebook and Snap have been hosting a wide variety of short from content for quite some time.
Smarter smart phones and OTT will continue to penetrate our lives in lots of ways as the rest of the rest takes hold, with IDC predicting 1.7 billion units to be shipped by 2021.  The combination of AI and voice activation internal systems and through the likes of Google Home and Amazon's Alexa devices, will drive that acceleration further.
With content availability ubiquitous, including linear TV still a prevalent factor, even if it is delivered OTT to many customers, the seeds are sown for the acceleration.  Indeed, it is an exciting time to be on the march.
As for The Shindler Perspective
It has been a busy summer for The Shindler Perspective and a busy fall is anticipated as we look ahead.
If it is fall, it is time for Digital Hollywood, a conference that always presents a wide array of speakers on important topics.  Once again, Marty Shindler will be leading two future focused very topical panels with leading industry executives discussing the Future of TV and the Future of Film, both undergoing fundamental changes in the global marketplace, including the acceleration discussed in this newsletter.  At the panel, we'll explore and debate key issues driving the businesses.
Both panels are scheduled for Wednesday, October 11, 2017 at the Skirball Center in Los Angeles.
The first at 7:45 AM is:
Future of TV – Wall St. Analysts Meet Industry Executives – It's All About innovation and Disruption – Moving into the Next Wave
Industry executives on the panel include:
Justin Liu, Service Line Manager, Akamai Technologies
Gene Munster, Managing Partner, Loup Ventures, previously managing director and senior research analyst at Piper Jaffray
Larry Namer, President/CEO, Metan Global Entertainment Group, Founder E! Entertainment
Michael Pachter, Managing Director, Equity Research, Wedbush Securities
Marty Shindler, CEO, The Shindler Perspective, Inc., Moderator
The second panel at 1 PM is:
Future of Film – From Cinema and Immersive Entertainment to VR/AR and Theme Parks – The Franchise Expands!
Industry executives on the panel include:
Matthew Bakal, co-founder + Chairman, Atom Tickets
Heather Blair, Head of Cinema Sales, MediaMation, Inc.
Craig Dehmel, EVP, Head of Global Distribution, IMAX
Paul Dergarabedian, Senior Media Analyst, comScore
Robert J. Lenihan, president US programming, AMC Theatres
Gene Munster, Managing Partner, Loup Ventures, previously managing director and senior research analyst, Piper Jaffray
Marty Shindler, CEO, The Shindler Perspective, Inc., Moderator
In recent months, we have attended other industry conferences and trade shows to scout out the latest in technology developments.  Tying into the foregoing and a fundamental part of our work and those of the companies we advise, have been the Society of Information Display (SID) annual Display Week and the annual ACM Siggraph Conference.
Trends in the Marketplace, Comics Reflect Reality
We tend to post many of the latest trends and stats and comics reflect reality regularly on Facebook, Twitter, LinkedIN and Google +, so keep a watch out for them.  Click Like or leave a comment.
Sometimes they relate very closely to the newsletter topic, and sometimes not.  This month there is a direct connection, so to speak.
Device growth – Notwithstanding seemingly high penetration rates for mobile devices, IDC expects smartphone shipments to reach 1.7 billion by 2021.  Their assessment takes into account new user demand and the replacement cycle for new devices, further fueling the acceleration.
Never looking back – A recent Pew Research Report indicates that 61% of Americans ages 18-29 say the primary way they watch television now is via streaming services on the internet, giving rise to the acceleration toward tipping point we are experiencing.  Older adults still watch through cable, satellite or over the air, although a segment of that demographic is steaming only.
Comics reflect reality – New mobile devices are not inexpensive as seen by Dagwood Bumstead.  Can you relate?  In fact the recently announced iPhone X will retail at approximately US$1,000.  Some analysts are concerned that this may cut into other expenditures over the forthcoming holiday season.
The accelerating march is generational.  Input through a built in keyboard or through voice recognition is the norm for the digital natives and many others.  Traditional cursive handwriting is a thing of the past for this demographic as Bizarro pointed out recently.
Roberta and I look forward to continuing to communicate with all of you.  We hope to see you at the above conferences, industry events and on the internet.
For The Shindler Perspective, Inc.
Sincerely,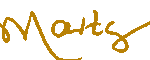 Marty Shindler
Chief Executive Officer
© 2017 The Shindler Perspective, Inc.